We Have Hosting Plan For Every Business
BUSINESS
$
2.50
/ Month
Yearly: $25.00
PREMIUM
$
3.60
/ Month
Yearly: $36.00
BUSINESS LITE
$
4.80
/ Month
Yearly: $48.00
BUSINESS PRO
$
7.80
/ Month
Yearly: $78.00
Compare Our cPanel Hosting Packages
Included with each hosting plan!
Attractive Hosting Features
900% Faster Hosting with 3D SSD's
V-NAND 3D SSDs are 200% faster than other SSDs, 900% faster than ordinary 2D SSDs and solve the problem of slow spin drives. Our corporate VIP servers come with the latest hardware & features. Our V-NAND 3D SSD chips are up to 10x faster than regular drives meaning your files will transfer quicker saving you time and effort.
Spam FREE Cloud based Email
How about SPAM-FREE CLOUD BASED EMAIL? Mailchannel's Cloud Corporate Mail server will prevent IP blacklisting and spamming, while also preventing other compromises to client email accounts. At the core of this email service provision is the use of artificial intelligence to determine the message sender and track the behavior of the sender for effective detection and limiting of spamming activities. The system also understands and interprets receivers' rejection messages, thus identifying and isolating compromised accounts and improving deliverability of emails.
Responsive Drag & Drop Website Builder
Give your clients a better service than other hosting providers and offer easy-to-use web builder software that makes it possible to create unlimited websites. CountHost offers this, it comes FREE without any strings attached.
We offer the Powerful Attracta Toolset free with our hosting plans. It comes with many internet marketing features such as Content optimization, Link Blast, Tiered Link Building, Guest Posting, Article Posting, Press Release, Article Distributing and more. Attracta is a renowned SEO Tool that has helped thousands of small businesses improve their search engine rankings and drive more traffic to their sites.
Our award winning support team provide dedicated support to the customers in every web hosting issues, and technical problems. .We offer remote services such as data recovery, server migration, and more. We also provide installation support for software like WordPress and Drupal. Offer 24/7 support with no hidden fees on any hosting package.
Powerful LiteSpeed Webserver
Our cPanel hosting is fast, stable and reliable. You also get LiteSpeed Web Server, which is up to 300% faster than Apache. That means your site will stay up even with increased website loading speeds or DDoS attacks. LiteSpeed is the fastest web server in the world, and it's included with all of our cPanel-powered hosting packages.
LiteSpeed Cache for WordPress
LiteSpeed Cache is more than just a cache-management plugin. It has many features that will allow it to improve your site's performance.
We provide a free SSL certificate for all cPanel hosting packages. SSL certificates come for life as a perk of using our service.
Automated, Self Service Jet Backups
JetBackup's self service functionality allows customers to get back up and running within seconds, or they can restore files themselves from cPanel. It's important to have a supportive account that does not hinder you in any way. Make sure your website has self-service backup and restore functionality so you can manage it when the need arises.
Standard Features for Every Hosting Plan!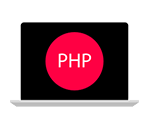 Multi PHP Versions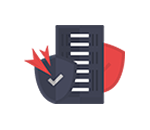 DDOS Protection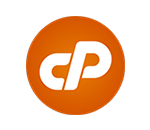 cPanel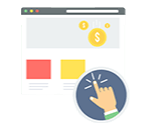 Auto Script Installer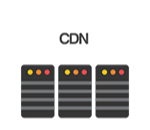 Cloudflare CDN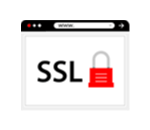 Unlimited SSL Cert's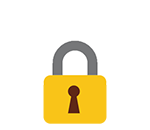 Cloudlinux OS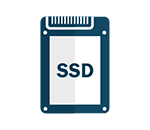 100% SSD Servers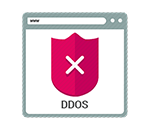 Hack Protection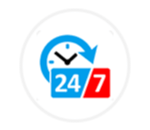 24/7 Live Chat Support
Choose from our best cPanel hosting plans! It's risk free, we offer a full refund within 30 days if you're not satisfied with our service.
Server backup solutions are a must-have for any webmaster to ensure their site is backed up and safe. If your server crashes, you can restore the snapshot and be back up and running in minutes.
Migration to our hosting services couldn't be easier. Order one of any of our cPanel plans and we'll move your site from another host for free. You won't need to worry about anything.
All support requests are replied within 2 hours. However, we reply to most tickets in 30-60 minutes and most of our customers resolve technical issues in real time by contacting us via live chat
We're proud to be one of the few providers that offer live support around the clock. We're always available to provide you with quick assistance for any cPanel hosting-related issues you may encounter.
If your web server goes down for more than 0.1% of any calendar month, we'll work with you to fix the problem and get things running again. If we can't, then you can request a refund.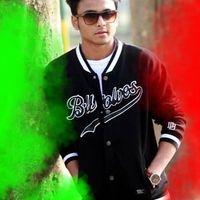 খুব ভালো সার্ভিস। রাত ৪ টাতেও আমাকে যথেষ্ট সময় দিয়েছে।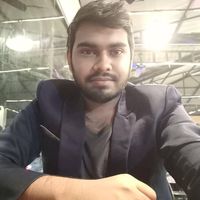 প্রাইস কম হলেও ওনাদের সার্ভিস এবং সার্পোট অনেক ভালো। ৪০+ হোস্টিং আমার রেফারেন্স পারসেস হয়েছে ওনাদেন থেকে (কোন এফিলিয়েশন বা প্রমশন নয়) সব গুলা সার্ভিস ই ভালো পেয়েছি এ পর্যন্ত।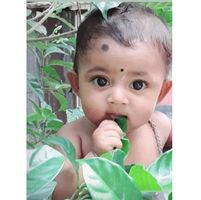 Best services❤️❤️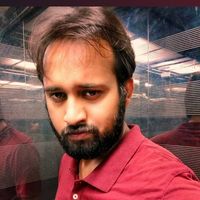 Thank You, using your 111 bdt service. So far so good. hope in 1year my website will not go down. 🙂

রিসেন্টলি ওনাদের থেকে ডোমেইন হোস্টিং নিয়েছি। এখনও পর্যন্ত ভালোই বলবো। বিশেষ করে সাপোর্ট অনেক ফাস্ট অ্যান্ড রেসপন্সিভ।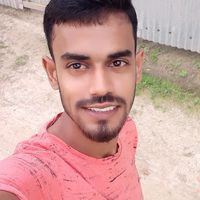 ওনাদের থেকে ৫ জিবি হোষ্টিং নিয়েছি। এবং সারাক্ষণ তাদের সাপোর্ট পাচ্ছি। খুবই বন্ধু সুলভ। আমার কিছু সমস্যা ছিলো যেগুলো তারা সমাধান করছে এবং ভবিৎষতে করবে আশাবাদী। আমি সকল বন্ধুদের রিকমেন্ড করবো তাদের থেকে হোস্টিং নেয়ার জন্য।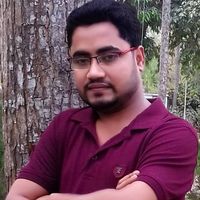 আমি ৫ জিবি হোস্টিং কিনেছি খুব ভাল ভাবে চলছে, কোন বাফারিং নেই। আপনার প্রয়োজন হলে আপনি এই কোম্পানি থেকে হোস্টিং কিনতে পারেন।

Onader service ta achole valo ami onader service ta niyechi ona ra onk helpful tai jokhon sms diyechi tokhon e help peyechi..😊😊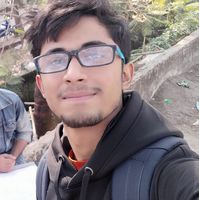 One of the best business service add that I've ever seen 💖
Your Questions? We Got Answers!
Shared Hosting is a popular option for any personal or business website that is just getting started online. It is sometimes called shared services or virtual hosting as multiple websites share the same server, thus reducing the cost for all.
CountHost Shared Hosting services include cPanel, the most popular and powerful Web Hosting Control Panel. Now managing your databases on phpMyAdmin and adding or removing email accounts can be done within the cPanel.
CountHost has a 30-day money back guarantee with all of the Shared Hosting Plans.
Yes, you surely can! Upgrading to a higher shared web hosting plan is easy and hassle-free. Our technical team can help you out with it.
Yes, we do! At the time of purchase, you can opt for Windows or Linux as your Shared Hosting plan. Our Windows Hosting is affordable and packed with great features.
Purchasing a new domain name is not necessary with your Linux Shared Hosting Plan. You can use your existing domain with our Linux Web Hosting Service without having to purchase a new one. During the checkout flow, you just have to select the option of using an existing domain name and you are good to go.
With the Personal Shared Web Hosting Plan, you can host only 1 website/domain. However, on the Business and Pro plans you can host multiple websites/domains according to the plan you choose.
Yes, it's included. All of our Shared Hosting plans come along with email services through cPanel Webmail. The storage for these emails is shared with your website hosting space and you can create an unlimited number of email hosting accounts. However, if you wish to use a comprehensive email suite with chat and collaboration tools, you can opt for Google Business Email.
CountHost doesn't permit the subdivision of your Shared Web Hosting package. However, you can host multiple websites/domains on a shared web hosting plan, if the plan you purchase support it. To be able to resell it to your customers you would need to buy our Reseller Hosting, which will let you create and resell custom web hosting plans.
Need Help? Call Our Support Team
Get Amazing Assistance From Our Customer Support Executives!